NEW BUILD 2 FOR AUDIO/VIDEO CAPTURE
These are the Enhancements that are needed to deal with Video; 1 Extra Video capture card, 1 Video Converter, 3 TB Hard Drive, to enable you to save all to Hard Drive, 4 GB Memory, video memory hungry , Blu-Ray Writer, also wireless keyboard and mouse, Windows 7 Ultimate, better Processor, Better Graphics on a separate card, better motherboard, it uses refrigeration techniques for cooling -you can see the heat pipe-, if you would like to change anything please contact me.

Remote assist available, Installation & Set up Fee £30
£1598 Guaranteed FOR 1 YEAR
Casecom 6630 Black/Silver Mid Tower Case with 450W PSU Features:
Casecom 6630 Black/Silver Mid Tower Case

Side Panel Thumbscrews for easy panel removal/fitting

2x Front Panel USB 2.0 and Front Panel Audio Input/Output

Power on and Reset button on front panel

4x External 5.25" Drive Bays

4x Internal 3.5" Hard Drive Bays

2x External 3.5" Drive Bays

Compatible with ATX and Micro ATX Motherboards

Motherboard stand-offs and screws included

No Case Fans Included but can accommodate 1x Rear 80mm Fan and 1x Front 80mm or 92mm Fan

Installed 450W PSU with 20+4pin Power Connector and 1x SATA, 4x 4pin Molex, 1x 4pin ATX12V, 1x Floppy Drive Connector

Dimensions 395 x 185 x 412 (mm)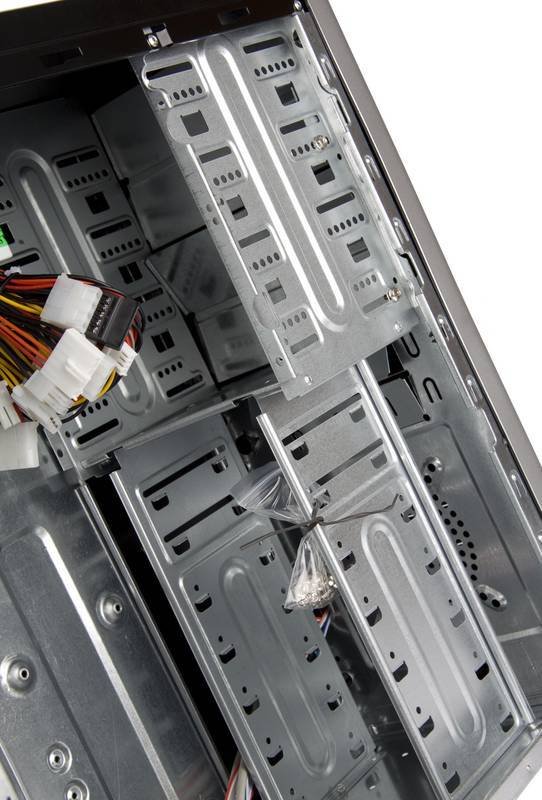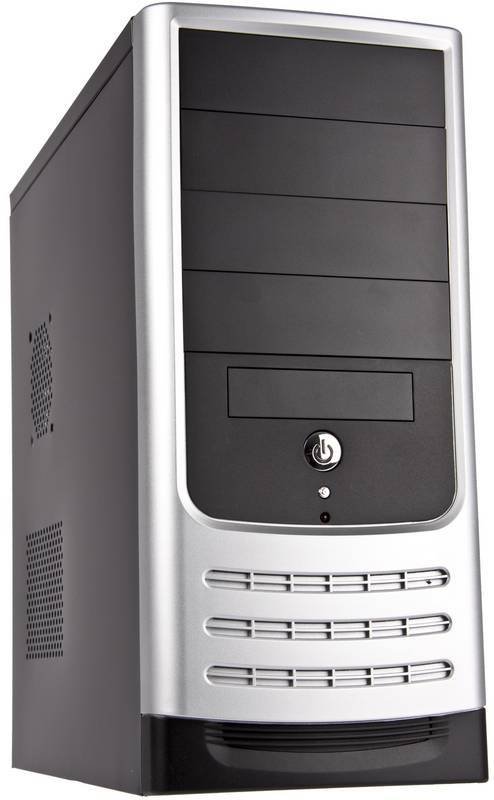 MSI MS 7376 Ver 1.0 Motherboard
MSIK9A2PLATINUM MS-7376 VER : 1.0 SOCKET AM2+MOTHERBOARD
SPECIFICATIONS :
Socket AM2+ CPU (Max Support) Phenom
AM3 CPU Ready Y FSB / Hyper Transport Bus Up to 5200MT/s for AM2+ CPU
2000/1600MT/s for AM2 CPU Chipset AMD® 790FX+SB600
DDR2 Memory DDR2 533/667/800/106 DDR3 Memory N/A
Memory Channel Dual DIMM Slots 4
Max Memory (GB) 8
PCI-Ex16 4
PCI-E Gen 2.0 Gen2 (2x16, 2x8) PCI-Ex1
PCI 2 IDE 1
SATAIII N/A SATAII 6
RAID 0/1/0+1 LAN 10/100/1000*1TPM N/A USB 3.0 ports (Rear) N/A
USB 2.0 ports (Rear) 4Audio ports (Rear) 6+Optical SPDIF Serial ports (Rear) N/AParallel ports (Rear) N/A
1394 ports (Rear) 1 eSATA 2 CrossFire YES
AMD Phenom™ X4 Processor 9600 2300MHz 95W
2333 GHz AMD PhenomX4 Processor 64 bit 3500 XP 9600: Processor AMD Phenom™ X4
Model 9600 OPN Tray HD9600WCJ4BGD OPN PIB HD9600WCGDBOX
Operating Mode 32 Bit Yes Operating Mode 64 Bit Yes Revision B2
Base Speed (MHz) 2300 Boost Speed (MHz) Voltages 1.10/1.15/1.20/1.25V
Max Temps (C) 70 Wattage 95 W AMD Virtualization Technology Yes
L1 Cache Size (KB) 128 L1 Cache Count 4 L2 Cache Size (KB) 512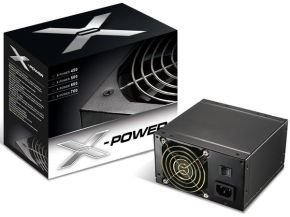 L2 Cache Count 4 L3 Cache Size (KB) 2048 CMOS 65nm SOI Socket AM2+
700W Arctic Power supply Unit:
Features:
Supports latest Intel ATX 12v and AMD
24 (20+4 pin)
6 pin PCI-Express Power Connector
Support NVidia SLI Technology
8 (4+4) pin supports two sockets server
Super Quiet Technology: Smart fan control function
Over Voltage Protection (OVP)
Over Power Protection (OPP)
Short-Circuit Protection (SCP)
80mm fan to maximise airflow
100% Hi-pot, Chroma and Burn-in function
Connectors:
- Universal 24pin (20+4pin) Main ATX power
- 4 pin ATX12V power connector x1
- 3x 4 pin Molex Connector(for HDD, CD-ROM)
- 2xFloppy connector (4pin)
- 4xSATA Hard Drive Power connector
- 1x 6pin PCI-Express Connector (via 4pin Molex Adaptor)
- 4 pin Molex to 8 (4+4) pin + 12V Power Adapter
3TB Seagate Barracuda ST3000DM001 3.5" SATA III Hard Drive - HDD
Combining state-of-the-art technology and industry-leading manufacturing expertise, the Seagate® Barracuda® 7200.14 drive—the generation of this award-winning desktop hard drive family—delivers 3 TB of high-performing, eco-friendly digital storage. Designed with industry-leading acoustics and low power levels.

• Double your capacity and drive down costs with the industry's first 1TB-per-disk hard drive technology.
• 3TB capacity with 7200-RPM performance. Why compromise?
• SATA 6Gb/s interface optimizes burst performance
• Seagate AcuTrac™ servo technology delivers dependable performance, even with hard drive track widths of only 75 nanometers.
• Seagate OptiCache™ technology boosts overall performance by as much as 45% over the previous generation.
• Seagate SmartAlign™ technology provides a simple, transparent migration to Advanced Format 4K sectors.
• Free Seagate DiscWizard™ software allows you to install a 3TB hard drive in Windows, including XP, without UEFI BIOS.
BLU RAY LG BH10LS38.AUAU 10x Internal BD-RW Bare with Software
The new 16x LG Blu-Ray rewriter BH16NS40 supports all current formats (BD, DVD and CD) as well as BD-XL (QL and TL). In addition to playing 3D content it also support the 2D to 3D conversion. Maximum reading and writing speeds, optimal access times and data transfer rates make this device easy to use.
Product Description
One writer, many formats. With the LG BH16NS40 you have the freedom to choose what medium you back up your data on. The latest Blu-ray technology enables 16x write speed for Blu-ray discs. The BH16NS40 supports all popular formats including DVD-RAM.
Read Speed (Max)
BD-R 12x Max / 8 Max
BD-R DL 10x Max / 8x Max
BD-R (TL/QL) 6x / 6x CAV
DVD-R/RW/Dual 16x / 12x / 12x Max
DVD-ROM (Single/Dual) 16x / 12x Max
DVD+R DL 12x CAV
DVD-R DL 12x CAV
DVD-RAM 2x, 3x, 5x CLV
DVD-Video (CSS) 12x Max (Single/Dual Layer)
DVD+R/+RW/Double 16x / 12x / 12x Max
CD-R/RW/ROM 48x/ 40x /48x Max
CD-DA (DAE) 40x Max
Write Speed (Max)
BD-R (SL/DL) 16x / 12x
BD-RE (Sl/DL) 12x / 8x
BD-R (TL/QL) 6x / 6x
DVD-R (SL/DL) 16x/ 8x
DVD-RW 6x
DVD-RAM 2x , 3x, 5x CLV
DVD+R 16x
DVD+R Double Layer 8x
DVD+RW 12x
CD-R 48x
CD-RW 24x
Supported Writing Methods:
BD-RE(SL) - Random Write, Sequential Recording Mode without Pseudo Overdrive
BD-R(SL) - Sequential Recording Mode with/without Pseudo Overdrive
DVD-R - Disc at Once, Incremental Recording
DVD-R Dual Layer - Disc at Once, Incremental Recording, Layer Jump Recording
DVD-RW - Disc at Once, Incremental Recording and Restricted Overwrite
DVD-RAM - Random Write
DVD+R - Sequential Recording
DVD+R Double Layer - Sequential Recording
DVD+RW - Random Write
CD-R/RW - Disc at Once, Session at Once, Track at Once and Packet Write
Access Time:
BD-ROM - 180ms
DVD-ROM - 160ms
DVD-RAM - 180ms
CD-ROM – 150ms
Maximum Data Transfer Rate when Writing:
BD-RE (SL/DL) - 71,93 Mbits/s
BD-R (SL/DL) - 71,93 - 431,58 Mbits/s
BD-R (TL/QL) - 71,93 - 215,79 Mbits/s
DVD-R - 2,77 - 22,16 Mbytes/s
DVD-R Dual Layer - 2,77 - 11,08 Mbytes/s
DVD-RW - 1,39 - 8,31 Mbytes/s
DVD-RAM (Ver.2.2) - 2,77 - 6,93 Mbytes/s
DVD+R - 3,32 - 22,16 Mbytes/s
DVD+R Double Layer - 3,32 - 11,08 Mbytes/s
DVD+RW - 3,32 - 11,08 Mbytes/s
CD-R - 1.200 - 7.200 KB/s
CD-RW - 600 – 3.600KB/
Product Features
Plays 3D Blu-ray films (also plays 2D films in 3D)

Newest Blu-Ray technology

Writes BD-R and BD-RE media

Writes DVD+R Double Layer media

Writes DVD-R Dual Layer media
MSI NX6800 GS Graphics card
:
Geforce 6800GS Chipset Features

• Superscalar GPU architecture
• NVIDIA® CineFX™ 3.0 engine
• On-chip Video processor delivers unmatched video performance and features.
• High-speed GDDR3 memory interface
• 256-bit memory interface with advanced memory control
• NVIDIA® UltraShadow™ II technology enhances the performance of bleeding-edge games that feature complex scenes with multiple light sources and objects. Second-generation technology delivers more than 4x the shadow processing power over the previous generation.
• NVIDIA® High-Precision Dynamic-Range (HPDR) technology
• 128-bit studio-precision computation prevents image defects due to low precision and ensures the best image quality for even the most demanding applications.
• NVIDIA® Intellisample™ 3.0 technology
• Full MPEG Support

• Advanced adaptive de-interlacing
• Video scaling and filtering
• NVIDIA® ForceWare™ Unified Driver Architecture (UDA)
• DirectX® 9.0 and OpenGL® 1.5 Optimizations and Support

• NVIDIA® Digital Vibrance Control™ (DVC) 3.0
• Designed for PCI Express x16
• Supports PCI Express high-speed interconnect (HSI) technology for
bidirectional interconnect protocol conversion
• NVIDIA® SLI™ multi-GPU ready
• Support for the industry's fastest GDDR3 memory
• 0.11 micron process technology
• Advanced thermal management and thermal monitoring
• Memory Interface: 256-bit
• Pixels per clock (peak): 12
• Core clock: 425MHz
• Memory clock: 1000MHz
4 GB Memory DDR2: Crucial 4GB DDR2 800MHz Memory Product Description
Crucial 4GB Kit CT2KIT25664AA8
Module Size: 4GB kit (2GBx2)
Package: 240-pin DIMM
Feature: DDR2 PC2-6400
Specs: DDR2 PC2-6400 • CL=6 • Unbuffered • NON-ECC • DDR2-800 • 1.8V • 256Meg x 64
NEC MultiSync EA243WM-BK Desktop Monitor
24 inch LED Backlit Desktop Monitor with Integrated Speakers
LED backlight technology provides for industry-leading low power consumption and less hazardous materials
Height-adjust, pivot, tilt and swivel capabilities add flexibility and comfort to your viewing preferences
Full connectivity, including DisplayPort, HDMI, DVI-D and VGA inputs
Human and ambient light sensors automatically detect your work conditions to determine the proper display brightness, thereby conserving power
ECO Mode™ allows you to manually adjust the displays brightness to your liking, saving power and reducing your energy costs
The 24 inch NEC MultiSync EA243WM-BK, a wide-screen desktop display boasting high-performance, advanced technologies and a full feature set, is ideal for corporate clients and digital signage users requiring HDMI connectivity in a small screen size. The LED back lighting of the EA243WM-BK allows for a slimmer profile, lighter weight and increased power savings compared to previous generation models.
It offers touch-sensitive controls that are integrated into the bezel, making display adjustments easier and more intuitive than ever. Smart sensing technology automatically detects your work conditions to determine the proper display brightness with ambient light and human sensors. A comprehensive input panel, including HDMI, DisplayPort, DVI-D and VGA, connects users to the latest peripherals and future-proofs the investment.
A4tech KBS-2680RP Wireless Full Office Desktop Ergo A-Shape Keyboard and Mouse Combo
A4tech Wireless Full Office Desktop Ergo A-Shape Keyboard and Mouse Combo.
Features: 33 Multimedia Keys: With 33 Pre-set Multimedia Keys to expedite and thoroughly utilize your computer usage time. Office F-lock keys: Control office enhanced function keys. Office Function key: Edit your files easily. Anti-RSI A-shape Keys: A4 Tech's Exclusive "A-shape" Key Layout prevents Repetitive Strain Injury (RSI) from your wrists and arms. Center "A-shape" keys matches the ways your fingers naturally move and provides maximum comfort while typing! 8 Programmable Buttons: Customized all your special needs with 8 programmable buttons to expedite and thoroughly utilize your computer usage time. The 24 combination-pairs of finger-tips and center switch programmable buttons provide its user(s) most frequent Office functions which are programmable to fit users' needs. Life with a mouse couldn't get any better than this! 6th & 7th Office Commands Keys: There are two Office Command keys in front of the mouse, you can set these 2 keys with 8 Office command sets out from the existing 24 command groups. Commands Keys: 3rd "Pan" Wheel Button: Simply click on the 3rd wheel button and instantly access the Pan function and overview your documents and images. 800 CPI Optical: Not only does the 800 CPI(Counts Per Inch) Optical Resolution delivers absolute precision, but also works on almost any surface with pin point accuracy. Secure RF Technology: A4 Tech's Radio Frequency Wireless Technology ranges up to 2 meters with no angle restriction. Within a close environment, the reliable dual channels and A4 Tech exclusive 255 User ID Codes allows 255 A4 Tech wireless mice to function flawlessly within a secure wireless environment without interfering with each other. Secure RF Technology. Rechargeable Receiver: A4 Tech's Exclusive Rechargeable Recei
ver not only distributes a secure and reliable connection, but also supplies endless battery life with built-in battery charger and free rechargeable batteries. Simply exchange the battery when the power is low!
Specifications: Keyboard: Number of keys: 103~108 keys Transmission Range: 2 m or 6.5 ft Mouse: Image Processing: 4.8 mega-pixels per second Resolution: 800CPI Tracking speed: 45 inches/sec Auto Frame rate: 1000~2300 frames per second Transmission Range: 2 m or 6.5 ft Receiver: 2-channels & 255 user ID codes AA Ni-MH 1200 mAh Battery Charger Product Dimension: Keyboard:18.5"(L)* 8.5"(W)* 1.5"(H) Mouse: 5"(L)* 2.8"(W)* 1.9"(H) Receiver: 3.7"(L)* 2.6"(W)* 0.9"(H) Package Content: 1 Wireless RF keyboard 1 Wireless Optical Office mouse 1 RF Receiver & Charger combination 1 Wireless Optical Desktop software CD 4AA Ni-MH 1400 mAh rechargeable batteries for mouse 2AA Alkaline batteries for keyboard 1 year warranty User's Guide
System Requirements: Windows 95, 98, Me, NT 4.0, 2000 and XP. 7, 8 IBM PC or compatible desktop system. only USB Port. CD drive
Microsoft Windows 7 Ultimate - 32 & 64 Bit
A major release of the
M
icrosoft Windows operating system, is available in six different editions (Starter, Home Basic, Home Premium, Professional, Enterprise and Ultimate)
Blu-ray 1080P HDMI HD Video Converter PCI-E Video Capture Card grabber Ypbpr
This PCI-E Video Capture Card is the best solution of capturing and recording High Definition video sources on your desktop PC. It provides with HDMI/Component interface that can connect with all kinds of high definition video equipments, compatible with all the video input systems. This Video Capture Card supports digital sources as DV camera, PS3, XBOX 360 ,HD STB and other digital input devices. It meets high-quality picture transfer requirements, can compress real-time digital video to MPEG-1/2/WMV files.
Features:

** Support HDMI input, signal range: 480I/P 60hz - 1080P 24hz

** Support component input, signal range: 480I/P 60hz-1080I 60hz

** Support watching smooth video from DVD/camera/HD player/game console on PC monitor, playback resolution up to 1920 * 1280.
** Video images'
quality is clear, sharp, free to adjust the screen brightness, contrast, colour, zoom, etc.
** Fully support standard or high-definition video capture, resolution: from 320*240 to 1920*1080
** Support real time high quality dynamic images capture
** Supports snapshots
** Support Dual-channel Stereo audio capture
** With Mini board design, supports Mini Pc, and multiple cards on one PC.
Specification:

Slot type
PCI-E 1x
Input
Ypbpr(component)×1

HDMI ×1
Video format
480i/p,576i/p,720p,1080i,1080p24hz (YUV, NTSC/PAL)
Audio 16bit 48khz dual-channel
Capture resolution
320*240-1920*1080 25-60fps
O.S support
Windows XP/Windows Vista/Windows 7
Recommend hardware
CPU: dual-core 2.5G or above,memory 1G or above

RCAComposite S- video R/L to HDMI Converter 720p CVBS
Description
* Scales up Composite Video or s-video to HDMI 720p.
* Motion Compensated 3D Wavelet Video Coding Technology is applied to make the converted picture rich in colour and more vivid.
* Input audio is integrated into HDMI output as well as pass-through to earphone or sound box.* Input video systems - NTSC and PAL is automatically detected and adjusted.
Package contends :
* Composite and S-video to HDMI Converter x 1
* Power Adapter (US/EU/AU/UK) x 1
* User Manual x 1
Continuous protection against viruses and spyware
Ensures all mails sent and received are clean
Protects you from "chat" infections
Stops attacks from hijacked websites
Provides community-based website reputation rankings
Lets you safely browse suspicious websites or applications
Enables a new (clean) desktop window, for total online privacy
Apache Open Office
PRODUCT OVERVIEW
OpenOffice is the open-source version of Sun Micro Systems' StarOffice productivity suite, but you'll be forgiven for thinking it looks an awful lot like Microsoft Office 2003. In fact, OpenOffice may feel more like the MS Office you're used to than Office 2007, as the former has chosen not to emulate the controversial ribbon interface that defines the latest incarnations of MS Office. OpenOffice's pitch is that it can do virtuall
y anything that MS Office does, open any MS Office file (including the docx 2007 versions), and export to any MS Office file type -- but for the best of all possible price points.
Open Office 3.1 includes the Write word processor, the Calc spreadsheet, the Impress presentation creator, the Base database program,and the Draw graphics application. This review will focus on the first three, as that's where most users' office application works is centred, and it's where most MS Office alternatives compete for your software dollars

We will try a number of applications, to see what suits you best
Cables
Most cables should be supplied by devices.
Remote assist available,
Installation & Set up Fee £30
Tel: 01349-866937